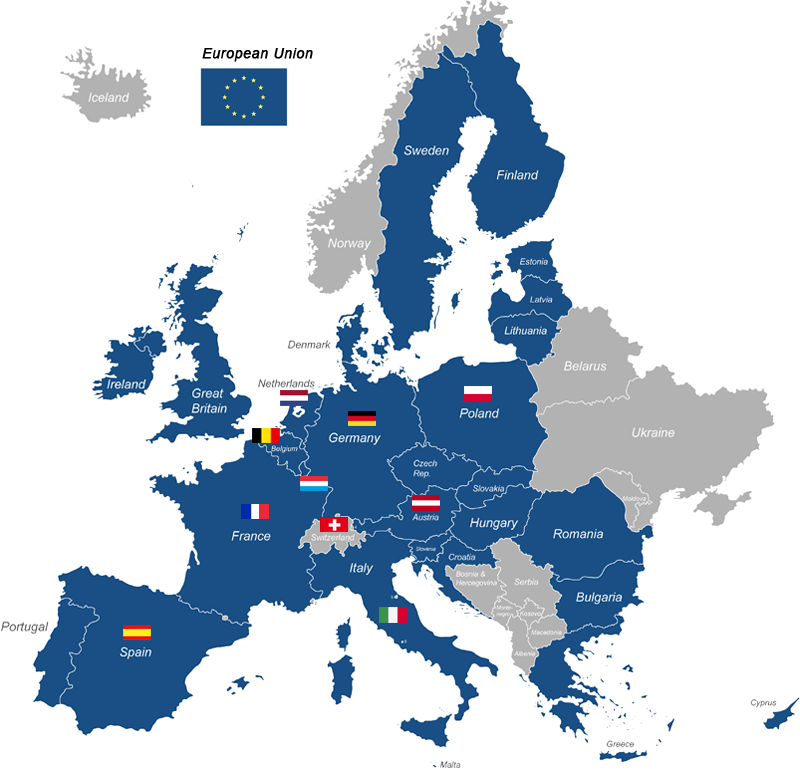 Germany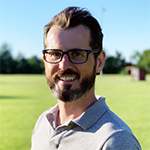 Frank Müller, LL.M.
(Founding member)
Frank is partner at Annerton law firm, which has a dedicated focus on the payment, banking and fintech industry. With over 10+ years of professional experience advising German and international clients on banking, regulatory, payment and anti-money-laundering law related matters, Frank deeply understands the issues and complexities facing the industry. As founding member of the Fintech Lawyers Network and board member of the European Fintech Alliance, a platform representing the strategic interests of the Fintech Industry in Europe, Frank has built strong relationships with industry stakeholders, regulators, and international payment specialists. His passion for new technologies and the agile fintech industry is the key driver of the PAYMENT.TECHNOLOGY.LAW. blog and podcast of which he is the co-founder. Frank speaks regularly at national and international payment and fintech conferences (e.g. at the Money20/20 Europe). He studied law at the University of Regensburg and obtained his Master in Laws at the University of the Western Cape (Cape Town) in International Payment Systems.
Contact details:
Phone:
+49 89 30 66 83-231 (office)
+49 151 2859 5407 (mobile)
E-Mail:
fmueller@annerton.com
frank@paytechlaw.com
LinkedIn:
https://www.linkedin.com/in/frankrhmueller/

Twitter:
@frankrhmueller
France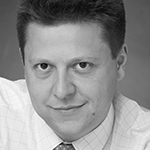 Benjamin May
(Founding member)
Benjamin is a partner and founder at Aramis law firm. He developed a cutting-edge knowledge of the payment and financial services industry as part of its IT and regulatory practice. He has been historic counsel to a major technical services provider on financial services matters since 2004 and now assists licensed institutions, technical providers and startups on these topics. Benjamin is regularly invited as payment expert in all major French forums (Payforum, ACSEL, etc.) and in various international forums (Money20/20, Prepaid International Forum). He has been designated to participate as expert to the Joint ACPR-AMF (Banking and Financial markets regulators) FinTech innovation unit and is a founding member of the FinTech Lawyers Network.
According to Chambers & Partners 2018, Benjamin is
"highly specialised and has close connections with the authorities. He also has a very good level of English, which makes it very easy to work with him and his team."
Contact details:
Phone:
+ 33 1 53 30 77 03
E-Mail:
may@aramis-law.com
Belgium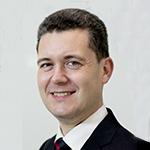 Edwin Jacobs
(Founding member)
Edwin Jacobs is a partner at time.lex, a Brussels based law firm, credited as a Top Tier law firm for IT in the Legal500. Time.lex is a partner of the international FinTech Hub B-Hive with offices in Brussels, New York, London and Tel Aviv. Edwin read law at the universities of Namur (in French), Leuven (in Dutch) and Norwich (UK), and European law at the Europa-Institut in Saarbrücken (in German). He is a former affiliated researcher at the Interdisciplinary Centre for Law and ICT at the University of Leuven. He also has a broad experience as in-house company lawyer. Edwin is a founding member of the Fintech Lawyers Network. His expertise includes advising on PSD2, mobile wallets, virtual currency, electronic money, intellectual property, cloud computing, eIDAS, service level agreements and outsourcing, privacy and data protection (GDPR) in the finance and insurance business, and IT contracts.
Contact details:
Phone:
+32 476 40 11 70
E-Mail:        
edwin.jacobs@timelex.eu

LinkedIn:
https://www.linkedin.com/in/jacobsedwin/

Web:           
www.timelex.eu
The Netherlands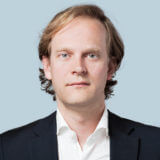 Joris van Horzen
Joris van Horzen is partner and attorney at law at Kennedy Van der Lann. He represents lenders and corporate borrowers on a wide variety of cross-border finance transactions with an emphasis on asset-based lending. He also has been involved in the sale and purchase of non-performing loans and the issuance of bonds.
Besides, Joris is recognised in the market as a Fintech expert and advises both incumbents and Fintechs on a wide array of regulatory matters with a focus on payments and online lending.
Contact details:
Phone:
+31 20 5506 655
LinkedIn:    
https://www.linkedin.com/in/joris-van-horzen-67a428110/

eMail:
joris.van.horzen@kvdl.com
Italy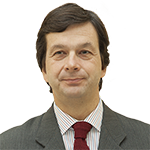 Fabrizio Colonna
(Associated member)
Fabrizio is a partner at Stelè Perelli law firm. He has a strong background in banking and finance at large acquired also working as head of legal in well-known US and Italian banks. Since 2004 he is involved by local regulators in extraordinary procedures (e.g. liquidation, extraordinary administration, etc.) affecting the financial environment including e-money institutions where is recognized as being one of the prominent expert within the Italian market. He advises a wide range of clients on FinTech legal and regulatory aspects.
Contact details:
Phone:
+39 023 033 431
E-Mail:
fabrizio.colonna@splaw.it

LinkedIn:    
https://www.linkedin.com/in/fabrizio-colonna-516b77

Web:
http://www.splaw.it/index.php/en/professionisti-en-gb/fabrizio-colonna-en-gb
Poland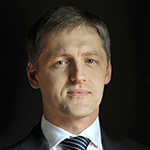 Dr. Krzysztof Korus
(Associated member)
Dr. Krzysztof Korus is a managing partner and founder at dLK Legal. Krzysztof is a Polish-qualfied attorney-at-law and economist, with over dozen years of experience in fintech regulations, payment services law, IT law and banking law. Recommended by Chambers Europe in 2015, 2016 & 2017 in Banking & Finance category. EPIF's representative at the European Commission's PSD2 API Evaluation Group, representative at the Special Task Force for Financial Innovation (FinTech) in Poland at the Polish Financial Supervision Authority, member of the "Blockchain and cryptocurrencies" working group at the Ministry of Digital Affairs. Coauthor of "Study Impact of the PSD" for European Commission. Associate member of the European Payments Consulting Association, and a legal expert to the Polish Organisation of Non-banking Payment Institutions.
Contact details:
Phone:
+48 22 652 26 18
E-Mail:
k.korus@dlklegal.com

LinkedIn:
https://www.linkedin.com/in/krzysztofkorus/

Web:
www.dlklegal.com
Switzerland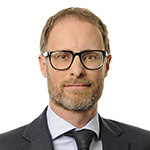 Thomas Müller, Dr. iur., LL.M., Attorney at Law
(Associated member)
Thomas Müller is a partner with the Banking & Finance Team of Walder Wyss in Switzerland. He has more than 10 years of experience in the financial industry advising banks, asset managers, fund managers, insurance companies and pension funds in complex regulatory matters. He regularly represents market participants before the Swiss regulatory authorities and is a recognised representative before the SIX Swiss Exchange. With regards to FinTech, he has been specialising in the structuring of payment systems, cryptocurrency matters and initial coin offerings.
Chambers Global and Chambers Europe recognize him as leading practitioner in his field of practice. Commentators endorse Thomas Müller, inter alia, for being «approachable and commercially minded». He regularly publishes and speaks at conferences in his areas of expertise.
Contact details:
Phone:
+41 58 658 55 60 (office)
+41 79 458 19 86 (mobile)
E-Mail:
thomas.mueller@walderwyss.com

LinkedIn:
https://www.linkedin.com/in/thomas-m%C3%BCller-895b56/

Web:
https://www.walderwyss.com/de/anwaelte/thomas.mueller?c=M
Austria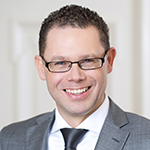 Dr. Bernd Fletzberger
(Associated member)
Bernd is an expert in financial market law. Among others, he advises public corporations, credit and payment institutions, insurers, telecommunication and other technology providers as well as startups on all regulatory issues. During his entire professional career, Bernd has dealt with banking, payment, insurance and capital markets law. Since 2010, Bernd is partner of the law firm PFR. Before, he worked for the Austrian Financial Market Authority and some major Austrian law firms. He regularly gives lectures on banking, payment and anti-money laundering issues. He is also an editorial board member of the most relevant Austrian journal dealing with financial market law (Zeitschrift für Finanzmarktrecht, ZFR). He regularly publishes on financial market law issues.
Contact details:
Phone:
+43 1 877 04 54
E-Mail:
Fletzberger@pfr.at
LinkedIn:
https://www.linkedin.com/in/berndfletzberger/
Twitter:
@fletzberger
Web:
www.pfr.at
Luxembourg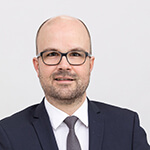 Charles Krier
(Associated member)
Charles Krier is advising financial institutions of all sizes on a wide range of bank regulatory matters and operational activities. He has developed dedicated competences inter alia in the field of payments, anti-money-laundering law and outsourcing and provides regulatory guidance to various actors of the FinTech industry. Furthermore, he has longstanding experience in the field of corporate law (corporate acquisitions and restructurings, joint venture projects at a multi-jurisdictional level).
Charles Krier is member of the FinTech Lawyers Network (FLN) and the Association Luxembourgeoise des Juristes de Droit Bancaire (ALJB).
Charles Krier qualified as a fully admitted Luxembourg lawyer in 2007 and holds a Master's degree in Law and European Studies (Robert Schuman University of Strasbourg - France). He spent several years in the banking and corporate practice of a well-reputed Luxembourg business law firm. Besides exercising as a lawyer, he also gained professional experience in the payments and innovation department of the Luxembourg Supervisory Authority (CSSF).
Since January 2020, Charles Krier is leading Annerton S.A.
Contact details:
Phone:
+352 28 68 91 81
E-Mail:
ckrier@annerton.com
Spain