With our PayTechLaw event calendar, you will find the right event for you and stay up-to-date with all the latest happenings in the FinTech, crypto, payment, investment, tax and banking scene.
REAL ESTATE TOKENIZATION IN PRACTICE – Community Call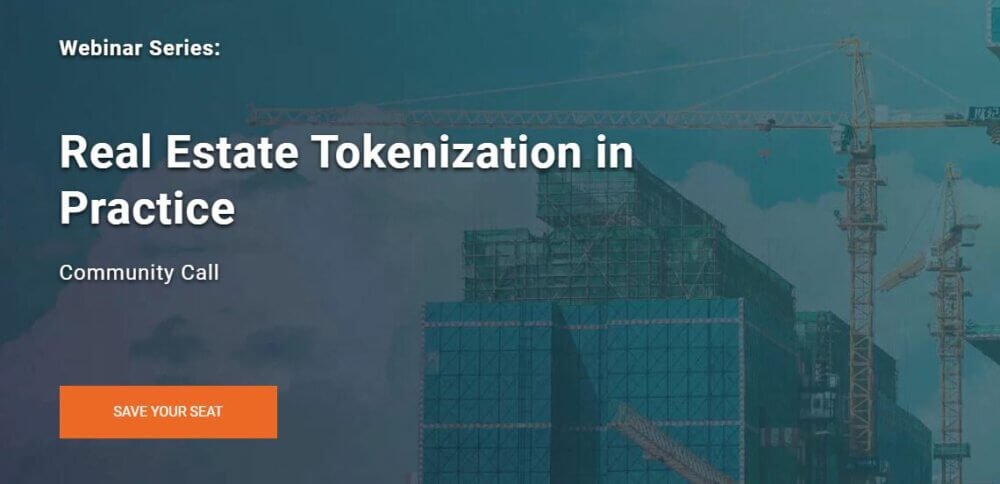 The webinar is of interest for anyone interested in staying on the leading edge of real estate tokenization with one of the leading players, DigiShares. On every community call there will be a status update from our management, an expert presentation on a topic of current interest in relation to tokenization (DeFi, banking, stablecoins, etc) and there will also be presentations from one or more of our clients and partners.
Date: 19 January 2022
Language: English
Recommended panel: Real Estate Tokenization & Global Regulations with Annerton partner and PayTechLaw author Alireza Siadat
Venue: Online
Host: DigiShares
More information on the event, speakers and tickets: https://digishares.io/real-estate-tokenization-webinar
CRYPTO ASSETS CONFERENCE 2022
Digital assets have been experiencing a significant boost in popularity on both private and institutional levels in recent years. This comprises a huge spectrum of crypto topics, like Bitcoin and decentralized finance, digital securities and their infrastructure as well as the digital euro and identity – all based on decentralized networks. Covering top-level content about current trends in DLT, blockchain and crypto assets through speeches, discussions and pitches, a diverse range of industry experts and thought-leaders will unite at the leading European crypto conference. Join 300 guests on each of the 3 days or 5000+ online to collaborate and interact with peers and experts and to get up to date on the following topics:
Day 1 (Mon., April 4, 2022): Bitcoin, Crypto Assets, DeFi and NFTs
Day 2 (Tue., April 5, 2022): Digital Securities and Infrastructure
Day 3 (Wed., April 6, 2022): Digital Euro and Digital Identity, Sustainability
Date: 04 – 06 April 2022
Language: English
Venue: Hybrid
Host: Frankfurt School Blockchain Center
More information on the event, speakers and tickets: https://www.crypto-assets-conference.de/
SAVE THE DATE FOR MONEY 20/20 EUROPE 2022
You will receive further information about the event as soon as registration is possible.
Date: 07 – 09 June 2022
Language: English
Venue: Amsterdam
Host: Money 20/20
More information about the programme, speakers and tickets: https://europe.money2020.com/, registration not yet open. More information about the event will follow.
Cover picture: Copyright © Adobe Stock/Markus Mainka