The 14th of September 2019 marked the deadline for the implementation of the new requirements regarding strong customer authentication (SCA). On 21st August 2019, the German Federal Financial Supervisory Authority (BaFin) extended the deadline for payment services providers domiciled in Germany with respect to online credit card payments (see here for my blog entry on "strong customer authentication"). Those of you who are interested in reading again what SCA entails, can find an explanation here.
Despite this, many questions have still not been clarified. This is why we have put together a summary of what we (currently) believe to be the key sources regarding SCA in the following infographic. You can use these sources to gain a better understanding of your SCA obligations.
Key sources regarding SCA are therefore just a click away. Have fun!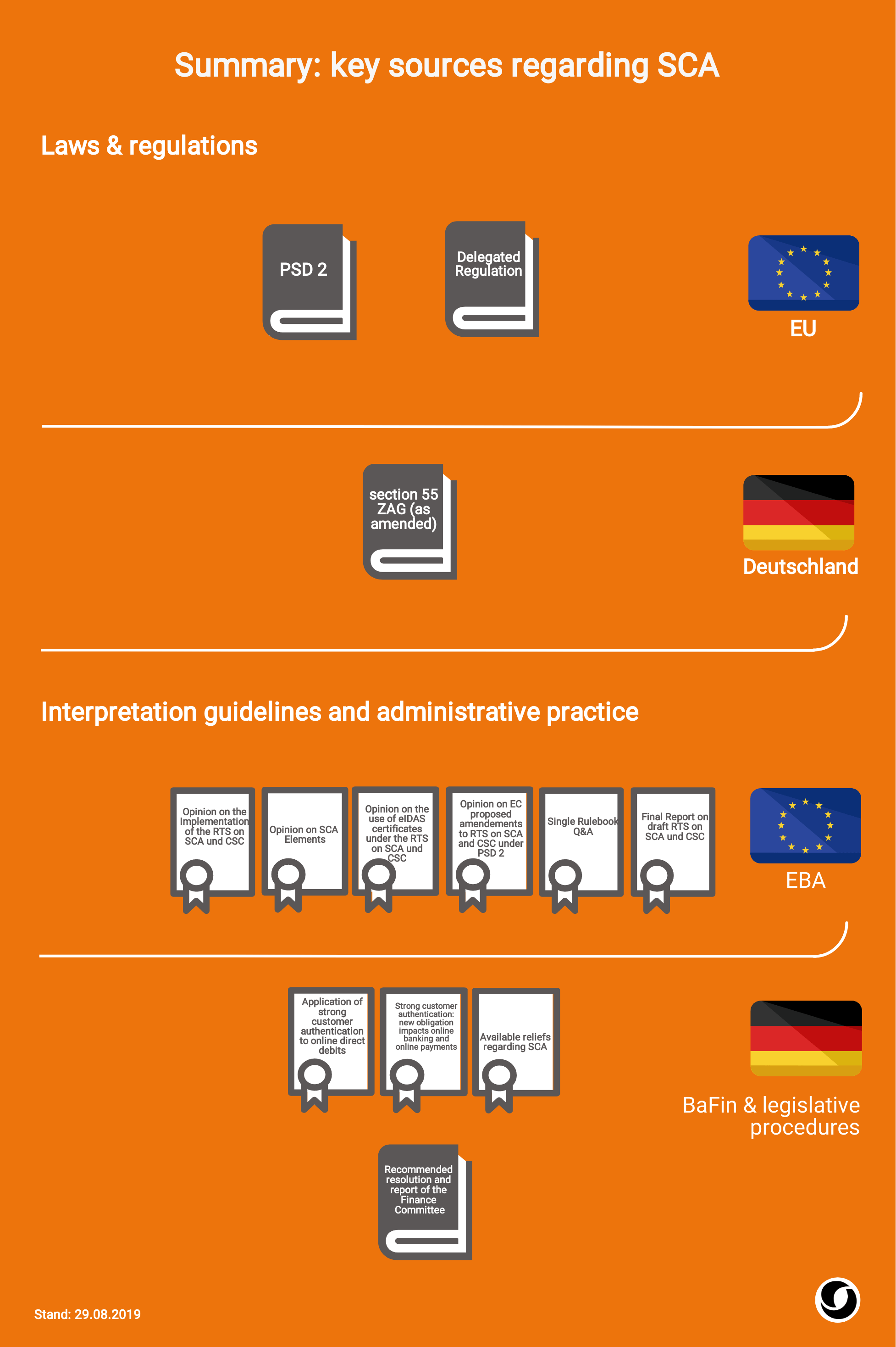 Cover picture: Copyright © fotolia / BillionPhotos.com