In this episode of PayTechTalk, Alireza Siadat talks about crypto compliance with two experts from Crystal Blockchain Analytics: Hedi Navazan, Head of Compliance & Regulatory Affairs, and Nick Smart, Director of Blockchain Intelligence. Alireza, Hedi and Nick discuss the recent events around Tornado.Cash and share their opinion:
Virtual Currency Mixer
OFAC Sanctions und SDN-Listing
Sanctions-Compliance
AML- & CFT-Compliance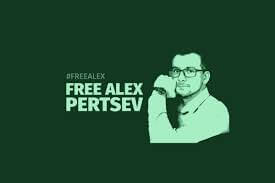 They also analyzes the impact of the Tonrado.Cash incident on crypto users in Europe and whether future open source developers like Alexey Pertsev will have to fear for their freedom.
Hedi Navazan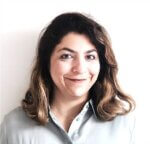 Hedi is an expert on the intersection of crypto-assets and financial crime. At Crystal, she leads engagement with regulatory bodies and other internal and external stakeholders. Hedi is experienced working on anti-money laundering, counter-terrorist financing, and sanction issues in both the public and private sectors. She previously worked as Compliance and Regulatory Affairs Manager at HSBC bank. Hedi obtained her master's in Law from LSE (London School of Economics), and she is an active participant-member of Cambridge University; Economic Crime Symposium. Hedi speaks Farsi, French, English, and Dutch.
LinkedIn profile: Hedi Navazan
Nick Smart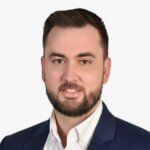 Nicholas Smart joins the team as Director of Blockchain Intelligence and Data. Nick has 15 years' experience as a Professional Intelligence and Security Analyst working for Government Agencies and Private Companies, as well as experience working as a Compliance Officer for a Crypto Asset trading desk. Nick is currently a member of the International Compliance Association.
LinkedIn profile: Nick Smart
Crystal Blockchain
Crystal powers cryptocurrency transaction analysis and monitoring on the blockchain, bringing best-in-class AML compliance and risk management solutions to crypto service providers and financial institutions. Website: Crystal Blockchain.
Related Links
Meet Hedi, Nick and Alireza at the CAC Side Event "Crypto & Compliance"
On the occasion of the Crypto Assets Conference on 18 and 19 October 2022 in Frankfurt am Main, Crystal Blockchain is hosting a networking side event together with Blockchain Helix. In addition to networking options, Marian Khaustova (CEO of Crystal Blockchain), Hedi Navazan (Head of Compliance at Crystal Blockchain), Oliver Naegele (Founder of Blockchain Helix) and Alireza Siadat (Lawyer and Partner at Annerton) will moderate a panel discussion to give you insights into the topic of "Crypto Compliance: Trends & Challenges."
Date and time: October 17, 2022, 5.00 pm
Language: English
Venue: Frankfurt am Main, FinTech Headquarter, Münchener Straße Str. 45, HH 60329
Host: Crystal Blockchain and Blockchain Helix
Request an invitation: Crypto Compliance Networking Reception Tickets, Mon, Oct 17, 2022 at 5:00 PM | Eventbrite