Money20/20 Europe 2018 is just a week around the corner – that calls for a Throwback Thursday. Besides of all the talking, chatting, networking and mandate support, we were lucky enough to meet some colleagues from the FinTech Lawyers Network to chat about what's Hot and what's Not in FinTech.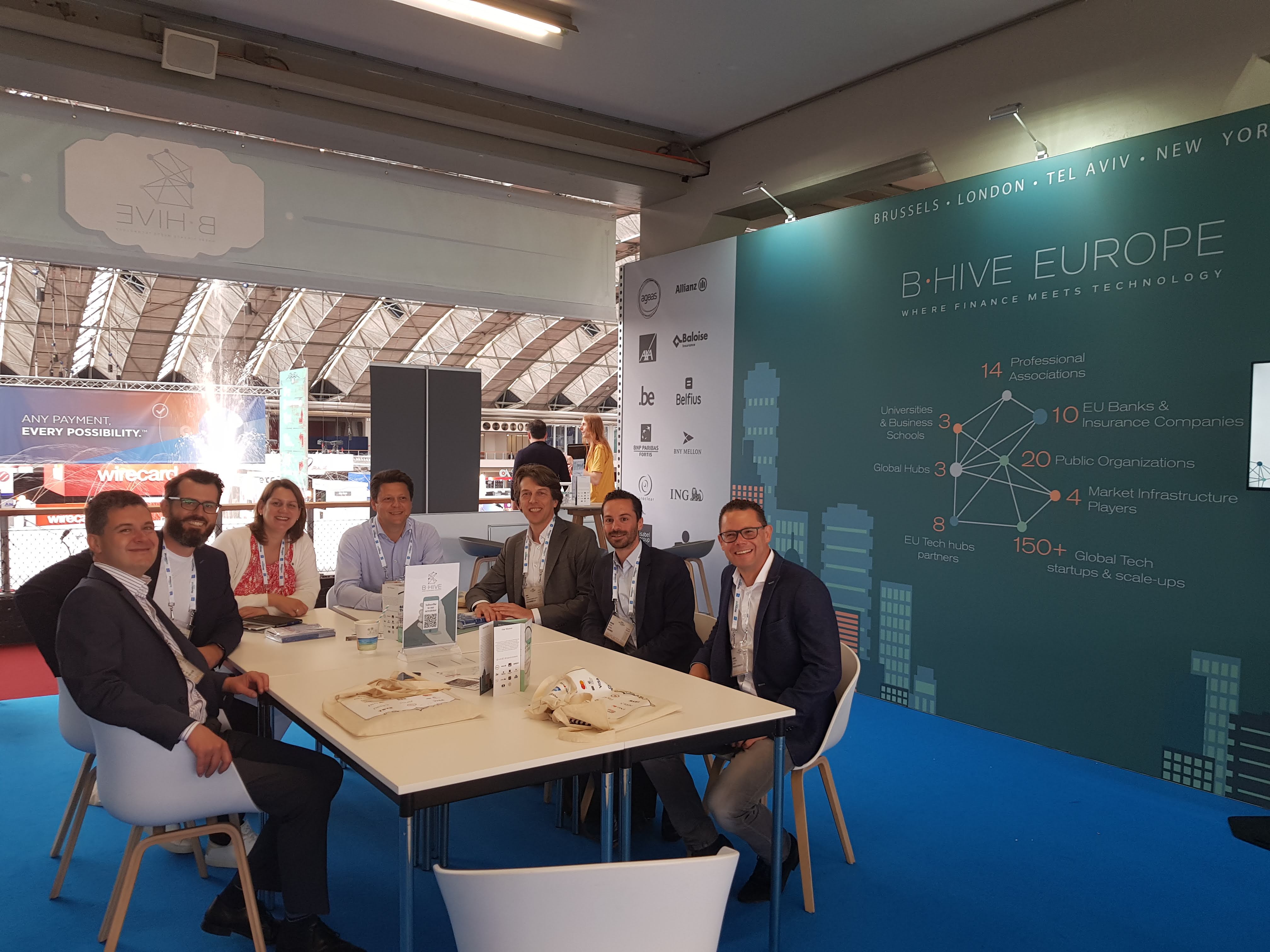 In this episode of PayTechTalk, we discuss the status of PSD2 implementation in Europe, approach of the national regulators with regard to license applications, strong customer authentication, privacy regulation (GDPR), AML/KYC/CFT, etc.
Although the sound quality is very poor this time – we apologize – we decided to broadcast this episode anyway due to the interesting content. We will update this blog post with the transcript of our chat in Amsterdam soon.
As for now, we invite you to sit back, relax and enjoy PayTechTalk 23.
What's Hot and what's Not in FinTech. Further information and related links
FinTech Lawyers Network
The FinTech Lawyers Network (FLN) is an informal pan-European network of lawyers from different law firms. Founded in 2016 at Money20/20 Europe in Copenhagen, the network unifies only the very best experts in a country: ambitious, and highly specialized in all legal issues around banking, finance and IT, also best-connected inter alia to regulatory authorities and of course with a real interest in the FinTech space.
Furthermore, the network's members are also known for a deep understanding of the client's needs far beyond legal issues, such as both the market development, the product itself and connecting people and companies.
FinTech Lawyers – in order of appearance
Arno Voerman, The Netherlands

Arno is partner at Van Doorne N.V. and leads Van Doorne's FinTech and Payments team. He is one of the very few Dutch regulatory specialists in FinTech and Payments and is at the forefront of developments in this market.
He advises traditional financial companies (such as banks, insurers and pension funds), Payment Service Providers, FinTech companies and investors on various regulatory and contract law matters. He also advises financial companies entering into joint ventures or acquiring FinTech companies. Arno regularly publishes articles in professional magazines about FinTech and Payments and is frequently asked to speak on conference and to host workshops. Arno was the driver within Van Doorne to become a founding member of Holland FinTech. He is also a founding member of the FinTech Lawyers Network.
Edwin Jacobs, Belgium
Edwin Jacobs is a partner at time.lex, a Brussels based law firm, credited as a Top Tier law firm for IT in the Legal500. Time.lex is a partner of the international FinTech Hub B-Hive with offices in Brussels, New York, London and Tel Aviv. Edwin read law at the universities of Namur (in French), Leuven (in Dutch) and Norwich (UK), and European law at the Europa-Institut in Saarbrücken (in German). He is a former affiliated researcher at the Interdisciplinary Centre for Law and ICT at the University of Leuven. He also has a broad experience as in-house company lawyer. Edwin is a founding member of the Fintech Lawyers Network. His expertise includes advising on PSD2, mobile wallets, virtual currency, electronic money, intellectual property, cloud computing, eIDAS, service level agreements and outsourcing, privacy and data protection (GDPR) in the finance and insurance business, and IT contracts.
Edwin on LinkedIn, E-Mail, Web
Benjamin May, France
Benjamin is a partner and founder at Aramis law firm. He developed a cutting-edge knowledge of the payment and financial services industry as part of its IT and regulatory practice. He has been historic counsel to a major technical services provider on financial services matters since 2004 and now assists licensed institutions, technical providers and startups on these topics. Benjamin is regularly invited as payment expert in all major French forums (Payforum, ACSEL, etc.) and in various international forums (Money20/20, Prepaid International Forum). He has been designated to participate as expert to the Joint ACPR-AMF (Banking and Financial markets regulators) FinTech innovation unit and is a founding member of the FinTech Lawyers Network.
Benjamin on LinkedIn, E-Mail, Web
David Roche, France
David is a senior associate at Aramis law firm. As part of its IT and regulatory practice he assists licensed institutions, technical providers and startups on contractual, payment, e-money and anti-money-laundering matters. David regularly participates or intervenes in French and international forums (Money20/20, Prepaid International Forum, Payforum) and in the Joint ACPR-AMF (Banking and Financial markets regulators) FinTech innovation unit.
David on LinkedIn, E-Mail, Web
Bernd Fletzberger, Austria
Bernd is an expert in financial market law. Among others, he advises public corporations, credit and payment institutions, insurers, telecommunication and other technology providers as well as startups on all regulatory issues. During his entire professional career, Bernd has dealt with banking, payment, insurance and capital markets law. Since 2010, Bernd is partner of the law firm PFR. Before, he worked for the Austrian Financial Market Authority and some major Austrian law firms. He regularly gives lectures on banking, payment and anti-money laundering issues. He is also an editorial board member of the most relevant Austrian journal dealing with financial market law (Zeitschrift für Finanzmarktrecht, ZFR). He regularly publishes on financial market law issues.
Bernd on LinkedIn, E-Mail, Web, Twitter
Dr. Susanne Grohé, Germany

Susanne started her legal career at Linklaters. Most recently, she headed the legal department of PayPal for the DACH region. Before that, she worked at eBay mainly on payment related topics. Her focuses are regulatory issues and product advice in the payment and ecommerce industry. Susanne dealt with completely different legal topics as head of legal director for the Bundesdruckerei (federal printing office). As a former inhouse lawyer with a broad range of experience, Susanne knows very well from her own experience the legal and business needs and issues of her clients. As partner in the Munich office of Aderhold law firm, and part of Aderhold's Payment and FinTech practice group, Susanne will help build a team at the FinTech hub Berlin to bolster the firm's focus on the sector.
Susanne studied law at the universities of Freiburg and Göttingen and was a visiting researcher for her thesis at Georgetown University, Washington DC.
Susanne on LinkedIn, E-Mail, Web – and PayTechLaw
Frank Müller, LL.M., Germany

Frank is partner in the Munich office of Aderhold law firm. With over nine years of professional experience advising German and international clients on banking, regulatory, payment and anti-money-laundering law related matters, Frank deeply understands the issues and complexities facing the payment services industry.
As co-initiator of an international alliance of fintech lawyers and a board member of the European Fintech Alliance, a platform representing the strategic interests of the Fintech Industry in Europe, Frank has built strong relationships with industry stakeholders, regulators, and international payment specialists. His passion for the agile fintech and payment industry is the key driver of this blog of which he is the co-founder, publisher and author. Frank speaks regularly at national and international payment and fintech conferences (e.g. at the Money20/20 Europe).
Frank studied law at the University of Regensburg and obtained his Master in Laws at the University of the Western Cape (Cape Town) in International Payment Systems.
Frank on LinkedIn, E-Mail, Twitter, Web – and PayTechLaw
Titelbild / Cover picture: Copyright © PayTechLaw