On 15 June 2021, the new rulebook for SEPA Request to Pay (SEPA RTP) will come into force. From then on, SEPA RTP will theoretically be available. In our Paytechtalk #64, Susanne Grohé talks with her guests about the chances of widespread use of SEPA RTP, who can offer it, who can use it, and which business models can benefit from it. The guests are Achim Thienel, Managing Director at Finastra in Frankfurt am Main and Product Director Cloud & Core Banking SaaS, and Michael Bramm, Director at Finastra and responsible for Client Delivery & Implementation. Finastra is one of the largest fintechs in the world, offering a developer platform and a large software portfolio for the financial industry. Who else would be better placed to talk about a new SEPA scheme, which introduces a new communication tool for payments?
SEPA RTP is a new scheme of the European Payments Council, in contrast to the better-known schemes such as SEPA Direct Debit Core (for basic direct debits), SEPA RTP is not a payment scheme, but a messaging scheme. The Rulebook sets out the rules for those who join the scheme on how to communicate with each other. Therefore, not only regulated institutions but also software providers, data centres, e-invoicing providers, etc. can participate in SEPA RTP.
We have already taken a closer look at the legal side of SEPA RTP on Paytechlaw here and here. It is quite obvious that SEPA RTP will only become relevant if used in combination with a payment, be it a credit transfer or an instant credit transfer (SEPA InstCT).
The podcast with the experts from Finastra is therefore about for whom the use of SEPA RTP can be interesting and what the hurdles may be for SEPA RTP to become widely accepted. In the conversation, we speculate on whether SEPA RTP can make the bank account more relevant for online and offline shoppers or whether this is just a theoretical idea from Brussels.
However, we have also discussed B2B models and other possible use cases where the correct allocation of a payment is crucial, which could solve many problems in practice.
Definitely worth listening in! Maybe some representatives of banks and payment service providers would also like to share their views on the new scheme. Is it a damp squib or a helpful innovation with potential?
Write to us!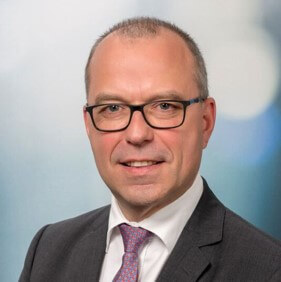 About Achim Thienel | Managing Director, Product Director Cloud & Core Banking SaaS
Achim Thienel works for Finastra's product management team in Europe as an expert for Core Banking in the Cloud for German-speaking countries. With over 20 years of experience in the financial services industry, he specialises in front-to-back banking processes and supports global solutions, cloud operations, partner management, sales and marketing. He is also Managing Director at Finastra in Frankfurt.
LinkedIn profile: Achim Thienel
About Michael Bramm | Director Client Delivery & Implementation
Michael Bramm is responsible for the customer delivery, further development and maintenance of the payment platform within the Finastra Payments Domain.
LinkedIn profile: Michael Bramm
About Finastra
Finastra is one of the largest FinTechs in the world. Through its open developer platform and marketplace – FusionFabric.cloud, Finastra fosters collaboration between young startups and fintechs and brings innovation to the financial services sector by supporting them with its own resources and expertise. With the most comprehensive portfolio of software for the financial industry anywhere, Finastra provides critical technology to over 9,000 financial institutions globally. Its customers include 90 of the world's 100 largest banks. Finastra is a leader in the way software applications are developed, delivered and used in the world of financial services.
Finastra's platform approach, scale, reach and expertise, bring together a broad ecosystem of partners and co-innovators to be a pioneer of digital transformation for the financial services industry. The platform enables collaborations in different areas. In Payments, Finastra centralises, integrates and optimises payment processing through its platform. Other Finastra applications can be found in the areas of treasury, consumer banking, trade finance and lending.
LinkedIn profile: Finastra
Cover picture: Copyright © PayTechLaw